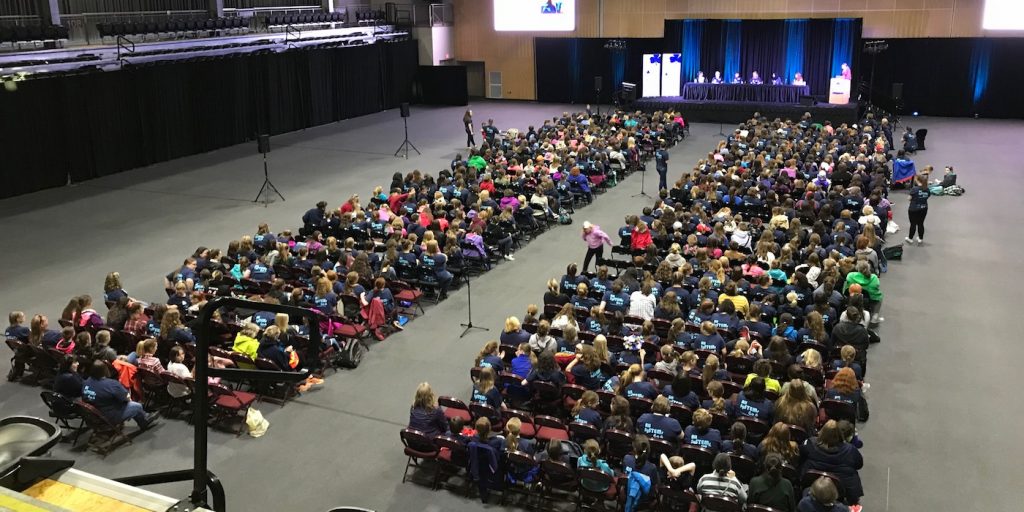 The Atlantic Association for Research in the Mathematical Sciences (AARMS) has received a three-year PromoScience grant of $90,000 from the Natural Sciences and Engineering Research Council of Canada (NSERC) to support the annual All SySTEMs Go series of outreach events.
The events, co-organized with the Girl Guides of Canada, encourage school-aged girls to engage in the world of science, technology, engineering and mathematics.
"AARMS, NSERC, and the Girl Guides of Canada have a keen interest in increasing the participation rate of women in science, and that is exactly what we are trying to do with these events," says Dr. Sanjeev Seahra, AARMS director and professor of mathematics at UNB Fredericton. "AARMS sees a clear need for more women in mathematical sciences. These events will help us reach women at a young age."
About 500 girls between the ages of nine to 17 typically attend each event. This year it will be held at Dalhousie University and Saint Mary's University in Halifax; in 2020 the event will be held at Memorial University in Newfoundland; and then back to UNB in 2021, who hosted the first event last year. This year's attendees will participate in hands-on workshop sessions involving cyptography, oceans, and chemistry, all of which will have a strong emphasis on the mathematical sciences.
The PromoScience grant will provide AARMS with $30,000 a year for three years. It's meant to invest in young girls' futures while also breaking negative stereotypes.
"We hope to help eradicate some of the historical artificial barriers women have faced when pursuing STEM studies," says Dr. Seahra. "There is no reason for girls to shy away from the mathematical sciences, and All SySTEMs Go will demonstrate this vividly with engaging activities and female STEM role models."
(this article originally appeared on the UNB Newsroom)